Embracing IoT in Kenya: Opportunities and Challenges in the Fourth Industrial Revolution
January 26, 2023
by Odipo Riaga
Comments Off

on Embracing IoT in Kenya: Opportunities and Challenges in the Fourth Industrial Revolution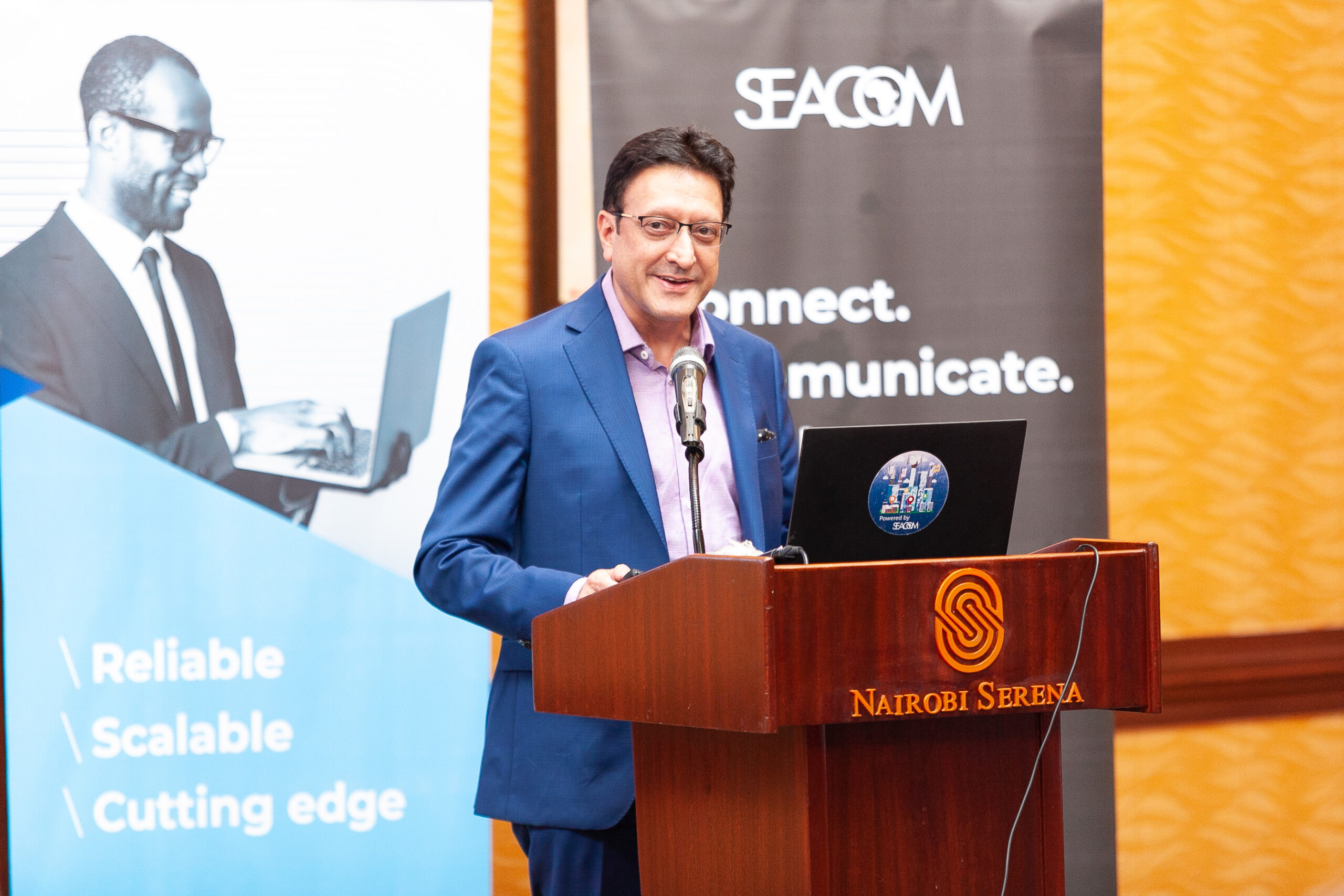 The Internet of Things (IoT) represents a fundamental shift in how we visualise and build the consumer and business technology of today. The modern-day enterprise is defined not just by the sum of its moving parts, but by how those parts interact with each other and what output value (in the form of data) they yield. With an estimated global market value of $478.36 billion this year, which is set to grow exponentially, IoT technology has the potential to become the next-generation business solution and enabler of new digital functions and services. And Kenya is in line to benefit from this. But where exactly is this focus, and how should organisations be preparing for it? 
What to know about IoT
IoT refers to an ecosystem of interconnected devices gathering and sharing data. By using sensors and other devices to collect or transmit information, users can accumulate and analyse that information and make informed decisions or take steps to further optimise these devices.
Over the last two decades, IoT has expanded and now plays a fundamental role in digital communications and how we build new systems and networks from the ground up. The technology is present across all industries, whether it's a doctor remotely gathering information about patients via sensors in their homes, or insurance providers using tracking systems in cars to determine driving behaviour. Data captured in real time lets enterprises make accurate predictions and automate certain processes, all the while receiving insight into maintenance procedures and how to keep their solutions at optimal efficiency.
Enter the fourth industrial revolution
Kenya and the rest of Africa have entered a period of radical transformation thanks to 4IR technologies such as IoT, artificial intelligence (AI), and cloud computing. Enterprises are now embracing digital transformation by exploring the potential of increased Internet access and ICT infrastructure, enabled by IoT operating in a data-hungry age and landscape. And it's not just at a business level. Programmes such as the Africa IoT & AI Challenge are already putting the spotlight on university students and start-ups who wield new ideas in these high-tech areas, providing them with project funding and networking opportunities. This is the future in the making.
IoT is also already playing an influential role in transforming Kenya's public sector to improve productivity and set the standard for implementation elsewhere. Just this year, an IoT project launched by our government, the Government of Japan, and the United Nations Industrial Development Organisation (UNIDO) will see IoT technology installed at Kenya's Olkaria geothermal power station in Nakuru County. In addition to demonstrating the effectiveness of the technology, the project will help centralise, gather, and analyse important data about the station's operations as well as help inform required maintenance and other projects in the future.
Looking ahead
IoT deployment is not without its challenges. To have such a system, businesses must have the right skills and resources at hand to ensure their network is both scalable and capable of processing data workloads. They also need security protocols that protect all endpoints within the ecosystem. Not to mention a network itself that offers ideal medium- and long-term reliability. When implementing a comprehensive and wide-ranging network of devices, something that's become prevalent in the age of remote working models, you need a broadband and cybersecurity strategy to match.
As next-generation technology like 5G continues to upgrade Internet performance and speeds, companies need to look at an enterprise-oriented solution that takes the weight of their infrastructure as well as their day-to-day activities. Enterprise-level Internet access that makes use of fibre optic cables and last-mile wireless broadband solutions lets organisations connect to the greater global community via their own line and makes them more competitive locally and internationally. Uncapped and unthrottled, organisations' IoT devices get the connectivity they need.
On the security end of things, and with cybercriminals now targeting IoT devices more and more, companies must ensure they have sufficient protection from threats, most notably distributed denial-of-service (DDoS) attacks. System crashes and data breaches can bring operations to a standstill and put both the company and its clients at risk, while DDoS attacks can be the precursor for even more drastic threats such as ransomware. DDoS protection software can provide businesses with automated detection and response procedures. With 24/7 active monitoring and technical support, companies are always ready for an attack and, by adopting multiple layers and zero-trust principles, they can identify and isolate anomalies and incidents to prevent a cascade of failure.
All these elements point to how organisations should be taking a hard look at transforming their operating model. With the help of trusted vendors who can provide essential Internet infrastructure as well as wholesale security and cloud computing services, Kenya can embrace IoT in a way that uplifts the economy and the country as a whole.
Read: African States were urged to prioritize affordable Digital Technologies and Education during International Day of Education
This article was written by Tejpal Bedi, Managing Director at SEACOM East Africa
Film Director, Tech and Business Blogger, Chess Player, and Photographer. God is Science.